Premature or decisive? Bitcoin (BTC) Price Is Touching Crucial Upside Support, But Bulls Still Need To Gain Strength To Pass The flipwhich will bring the cryptocurrency back to levels near $30,000.
This Bitcoin price analysis is brought to you in collaboration with the Coin Trading and its algorithmic trading solution finally accessible to individuals.
Bitcoin price above $22,000
Bitcoin price goes up up to $22,749 on Bitfinex today, July 18, 2022. The cryptocurrency, however, fails to hold above $22,000, yet. It is trading at $21,639 at the time of writing. Its price is currently registering a daily gain of 2.90%.
Bitcoin therefore begins the week with a significant incursion above $22,000. He briefly crosses the 200-week moving averagewhich amounts to $22,715.
The bulls will however have to redouble their efforts to transform this average, which currently acts as a major resistance, into a bullish support.
The trader Rekt Capital recalls, moreover, that "it is technically premature to assume that this is now a sustained recovery ", as long as the price of Bitcoin remains below this resistance.
Resistance: touched, but not broken
The trader Michaël van de Poppe also underlined the importance of this reconquest of the moving average of 200 weeks, an event which would then announce an "acceleration" towards the $28,000 – $30,000.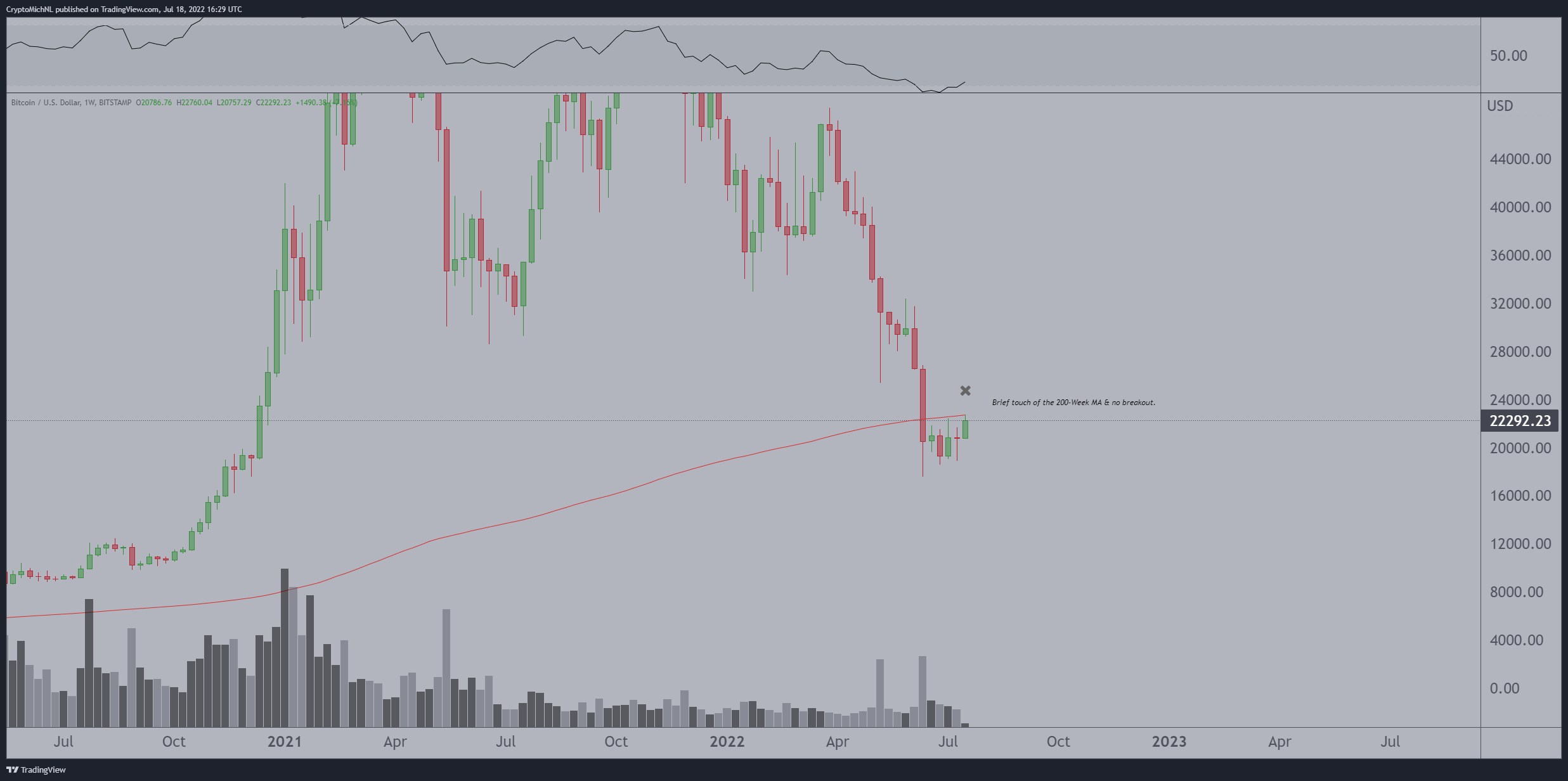 Bitcoin price today suffered a "clear rejection" at this level, "and no breakout yet." Michaël van de Poppe believes that we will have to wait " a little more consolidation before breaking up".
The whales announce the $27,000
Whalemap analysts have a more bullish outlook, based on recent cryptocurrency price swings.
They shared a chart showing Bitcoin bouncing off a support, formed by whales, which is around $21,000.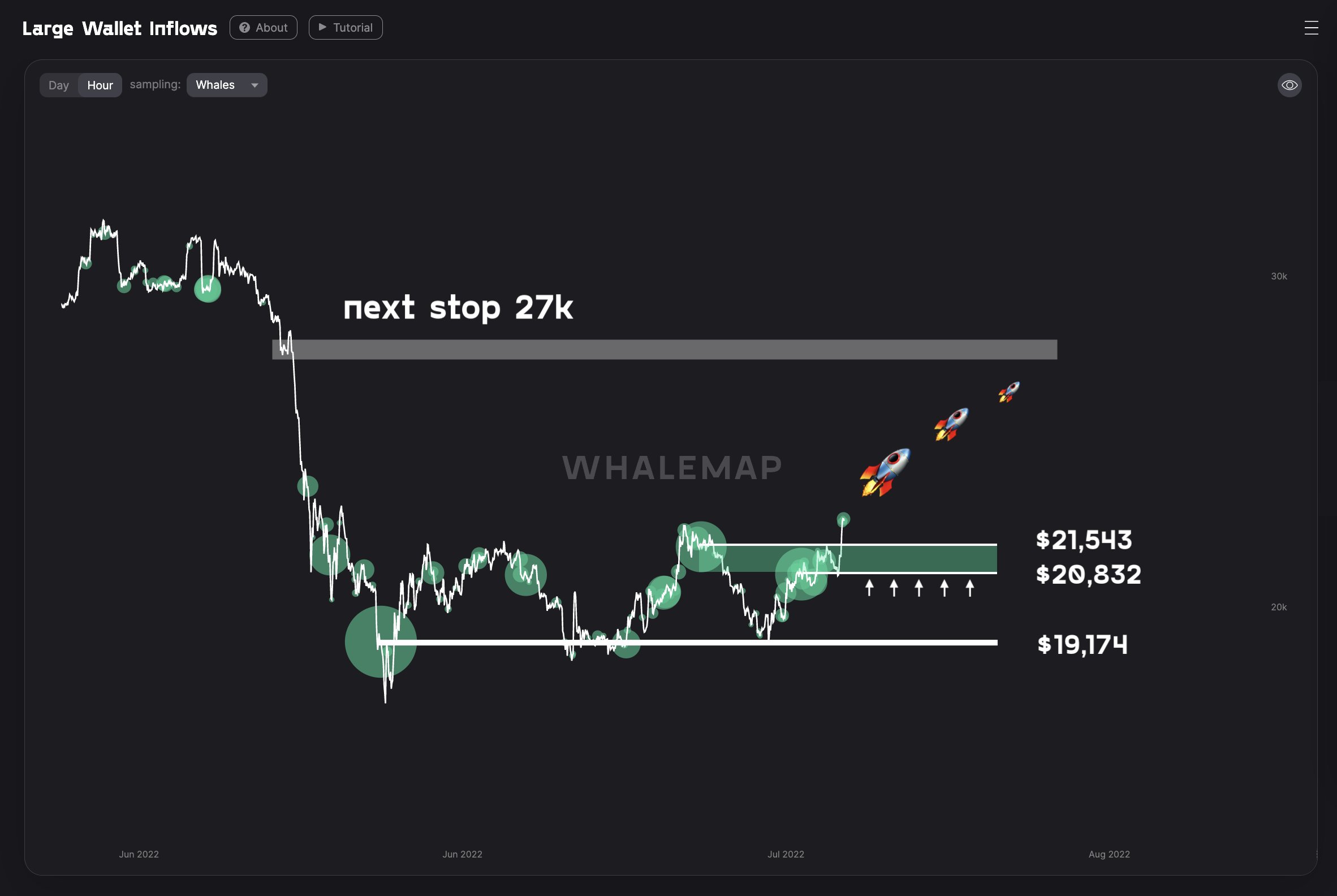 Based on this pattern, Bitcoin price would then be on paper, ready to rally to levels well above $22,000. The graph shared by Whalemap indicates that the "next stop" sits at $27,000.
Will today's foray above the 200 week moving average be enough to bring whales back into the markets? Data shows that big wallets have gone into hibernation in recent weeks.
Is it possible to be gwinner every time? Whether the Bitcoin price is in great shape, or going through turbulence, Coin Trading offers you to increase your chances of success. Indeed, Coin Trading allows individuals to access a trading tool algorithmic and 100% automated. A real trend mechanism, this tool has been designed to adapt to market reversals and position itself on the most dynamic crypto assets of the moment.