Can we dream of a 1 cent Shiba Inu in the near future? Somehow one couldn't blame investors believing that SHIB can achieve such ATH. The crisis affecting the cryptocurrency market is impacting their portfolio so much that they allow themselves such a fantasy.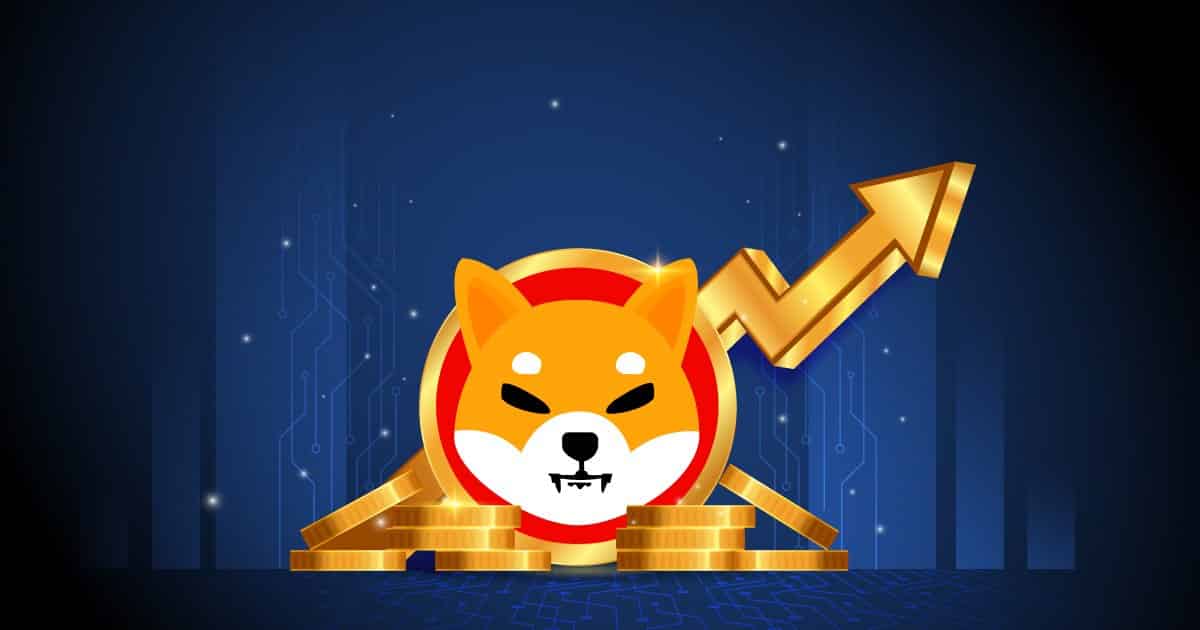 SHIB at 1 cent, at Saint-Glinglin?
Bitcoin experts and enthusiasts have often been heard prophesying of hitting the $100,000 or $250,000 mark for a coin. On the Ethereum side, similar profiles backed by the eponymous coin also predicted that the coin would experience a spectacular rise in the near future.
And why won't the Shiba Inu reach 1 cent, pro-SHIB Stevan Adriano asked on Twitter? Dream or not, this investor has the right to ask such questions, says Shiba Inu lead developer Shytoshi Kusama. Thus, he did not hesitate to invite him to come down, a little bit, to earth. Here's how he answered it:
" Let's focus on losing a zero first. »
Shiba Inu Rising, Is There Hope?
We may be a long way from a 1 cent SHIB, but not so far from the explosion of the same corner. First, there is reason to know that Shiba Inu seems about to offer a new face. This is closely linked to several projects concocted by his team: to name only the layer-2 Shibarium, the stablecoin SHI, the playing cards Shiba Woof, the SHIB: The Metaverseor the TREAT reward token.
Note that its algorithmic stablecoin SHI comes at the right time in a context where some stablecoins like Terra UST lost their parity to the dollar. This was the source of several misfortunes at the beginning of March.
But investors who have committed millions of SHIBs are not in the wrong if they dream of a 1-cent Shiba Inu this year. Indeed, the cruising speed adopted by the team behind this memecoin put it relatively ahead of its main rival, Dogecoin (DOGE). Wasn't this gap assessed with a rate of 40% last week?
When was the last Shiba Inu HUD?
The last Shiba Inu ATH dates back to October 2021 when it reached $0.0008616 a piece. On July 12, CoinGecko valued it at $0.00001022. At the time of writing, the same platform states that the SHIB is trading at 0.00001077. That's a small step up from the price displayed last Monday.
For the crypto enthusiast Stevan Adriano, the one who dreamed of a 1 cent SHIB, he will have to be told that the Shiba Inu is currently at the 13e CoinGecko list position.
Note, however, that analysts predict a bull run shortly. Considering the current price trends of SHIB, reaching a resistance level of $0.000013 is a possibility that should not be ruled out. And as a corollary, it will be easy for this memecoin to cross the bar of 0.0002193 dollars, or to fall to 0.00000961 dollars.
Otherwise, cryptocurrency investors who have chosen the Shiba Inu, even those who do not dream of a 1-cent SHIB, will have to hold on to their assets since the future of this coin seems to be mapped out. It is not for nothing that it is nicknamed "DOGE killer".
Sources: Watcher Guru; The New Crypto
Receive a summary of news in the world of cryptocurrencies by subscribing to our new daily and weekly newsletter service so you don't miss any of the essential Cointribune!
Mikaia ANDRIAMAHAZOARIMANANA
The blockchain and crypto revolution is underway! And the day when the impacts will be felt on the most vulnerable economy of this World, against all hope, I will say that I had something to do with it